LED Spot and Floodlight Extender Torch
L/H30LEDEXT2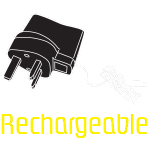 Description
This torch features a swivel head 1 Watt LED spotlight, 3 red flashing warning LEDs and a unique pull-out function 15 or 30 LED floodlight.
Rechargeable & cordless with super bright white LEDs.
A soft magnetic base allows the torch to be securely attached to metal objects. Long lasting rechargeable batteries.
Complete with mains charger unit and car charger adaptor.
SPOTLIGHT MODES:
On/Off button operates spotlight LEDs in top swivel head. Press once to turn on high power 1 Watt LED. Press again to activate 3 Red flashing warning LEDs. Ideal when walking at night or in emergency breakdown conditions.
EXTENDER MODES:
FLOODLIGHT MODE: 2 Pull-Out functions switches on up to 30 LEDs for maximum illumination, providing light for 3 or 6 hours.
ADVANCED BATTERY TECHNOLOGY
Long lasting nickel-metal hydride batteries can be recharged over 500 times.
Specifications:
Power Requirements: 6V DC 300mA
Battery Type: Internal, Rechargeable, Ni-MH Battery Pack: 3.6V, 1100mAh
Charging Time: 4-6 hours
Swivel Head
Long lasting rechargeable battery
Super bright white LEDs
1 Watt LED spotlight
3 flashing red warning LEDs
15 or 30 LED floodlight
Soft magnetic base
Complete with mains charger unit and car charger adaptor
Dimensions: 255 / 365 x 75mm
Weight: 375g
Charger: 240v AC 50Hz, 6V 300mA

Instruction Manual
Specifications
List Price
| | |
| --- | --- |
| £35.50 exc.VAT | £42.60 inc.VAT |
| €41.18 exc.VAT | €50.65 inc.VAT |

Buy Online from Toolbank
Reviews