elite
9 LED Pen Style Inspection Light - 3xAAA
L/HEINSP180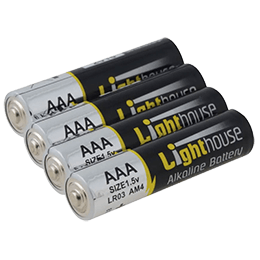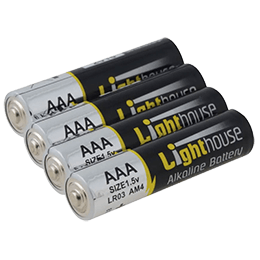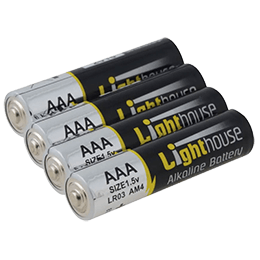 3 x AAA Alkaline Batteries Included
Description
This compact, pocket sized (about the same length as a pen) inspection light features nine super bright LEDs which provide a powerful flood light. Ideal for inspection work and general illumination.
There is a magnetic pocket clip which allows the light to be attached to many metal surfaces for hands-free use. The light can be swivelled through 180° to shine light where you need it.
The body itself is made from a durable aluminium and the light will last for up to five hours if continuously left on. It is powered by just 3 x AAA batteries which are included and provides an incredible 180 lumens of light.
This torch is available with a red or black body. It is ideal for inspection engineers, mechanics, plumbers, and for use anywhere where access may be restricted. It will also fit neatly in a toolbox, glove box, hand bag or drawer.
Features
Ideal for clipping on a pocket
Magnetic swivelling pocket clip
Durable aluminium body
Available in red or black
Specifications
| | |
| --- | --- |
| Brightness | 180 lumens |
| Run time | Up to 5 hours |
| Light source | 9 Super bright SMD LEDs |
| Dimensions | 160 x 35 x 18mm |
| Supplied with | 3 AAA alkaline batteries |
List Price
| | |
| --- | --- |
| £11.11 exc.VAT | £13.33 inc.VAT |
| €12.89 exc.VAT | €15.85 inc.VAT |

Buy Online from Toolbank
Buy 12 torches for a counter display unit.
Reviews
Average Rating:
5 out of 5
Bought on impulse when waiting for parts for my chainsaw. Excellent tool - downside is I will have to go back and buy a few more for the family :)
Reviewed by Paul on 14th of November 2015
I have use nearly the same type of this 9 LED inspection torches by other company ,I seen this one which looks much stronger I can say that this are the best product this company has made in 5 years not one has fail I have used it in very dark places at work and on the work been a auto-electrician this is the best tool in my pocket without it I can not do my job. Lighthouse thanks for producing very good product well done
Reviewed by Harry on 3rd of October 2015
fantastic little inspection light I am motor mechanic and its perfect for inspecting cars its even brighter than my corded lamp
Reviewed by David hill on 23rd of July 2015
I purchased this tourch because of its quality of feel and high power led. The amount of light given out is spectacular and I use this as a machine inspection light, of which it handles the job more than adequately. The only disappoint is, they have stopped producing it. That is absolute madness. Now I Can't but a spare one. Please please please, start selling these again. 10/10.
Reviewed by Andy Wakefield on 7th of February 2015
I do like my torches and this one impressed me a lot - extremely bright and compact with two hands free modes - stick it to metal surfaces with the built in magnet, or clip it to your belt/pocket. It is a flood rather than spot light so will light up only your immediate area but with very even and bright light. This one is not a toy - as with any bright LED avoid looking directly at the light and use caution around children and pets.
Reviewed by David on 12th of November 2014