Halogen Spotlight - Rechargeable
L/HHALSPOT1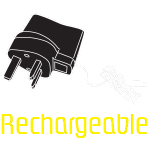 Description
This 1,000 lumens high-performance spotlight fitted with a heavy duty rechargeable battery will provide a super bright Halogen beam for up to 45 minutes on a single charge.
The tough ABS casing is both water and impact resistant and is fitted with an adjustable stand for hands free operation and a two position handle that allows the lantern to be used in either a carrying or spotlight position depending on its use.
Supplied complete with a carry strap and both a mains and an in-car charger.
Adjustable stand for hands free operation
Water resistant
Complete with mains charger and an in-car charger unit
Dimensions: 200 x 145 x 125mm
Weight: 1.2kg
Replacement bulb: L/H HALSPOT1B
Charger: DC12V300 12V 300MA

Instruction Manual
Specifications
List Price
| | |
| --- | --- |
| £25.33 exc.VAT | £30.40 inc.VAT |
| €29.13 exc.VAT | €35.83 inc.VAT |

Buy Online from Toolbank
Reviews
Average Rating:
5 out of 5
A really great piece of kit ... turned out to be a Life saver.
Holds a charge for months and is chargeable while travelling... But you must go by the charge regime to get the real deal light in the dark.
It was dropped a few times in emergency ... in water ... down flights of stairs .... and still delivered as if nothing ever happened to it at all.
I consider this as a must to trukkers .. Van drivers and out backers ...
It definitely is a "Best Buy".
All the Best.
Reviewed by Graham Bird on 7th of November 2015